RESEARCH OVERVIEW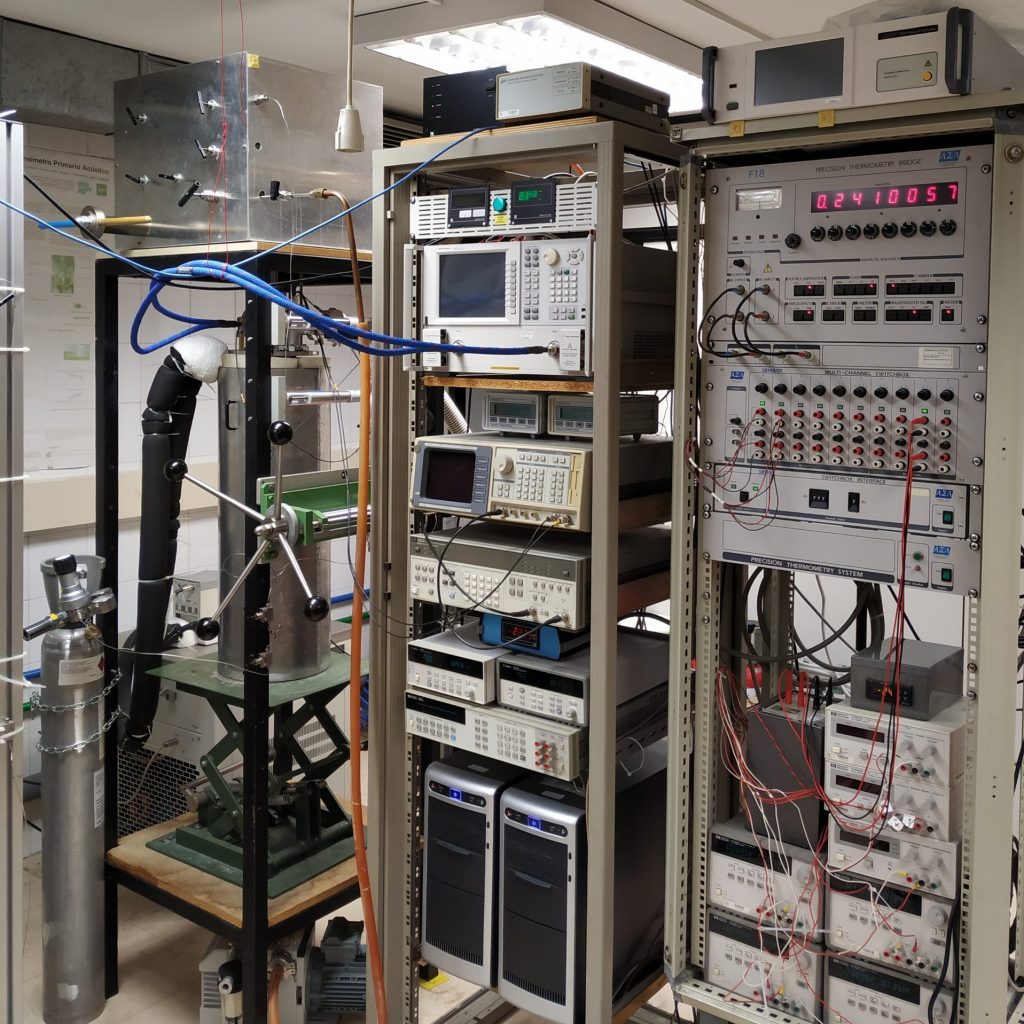 We undertake experimental research on 1) Fundamental Metrology and 2) Thermophysical Properties and Phase Behaviour of multicomponent fluid mixtures over wide ranges of temperatures, pressures and chemical compositions.
Our basic research specialises in very low uncertainty measurements and comprehensive interpretation and prediction tools needed to develop advanced molecular and engineering modelling, reliable standards, traceable measurements and validated novel techniques. These in turn increase our fundamental understanding, fosters metrological reliability, and helps solve technical problems in a new sustainable and energy transition paradigm.
TermoCal strives for excellence in measurement science, helping to develop practical and rigorous solutions with a real impact on our society and the environment. We also aim to transfer our ethos and knowledge to a next generation of research leaders.
CALIBRATION OVERVIEW
The mission of TermoCal Calibration Services is to help meet the measurement needs of Spanish industry and provide traceability of their measurement results. The proximity with our customers and partners, understanding their needs, enabling easy and swift response to their calibration requirements, are central to how we conduct our work. We also benefit from our research labs by advancing measurement science, hence promoting innovation and industrial competitiveness.
TermoCal Calibration Services offers a comprehensive range of high-quality temperature, pressure, and humidity calibration services. Most of these services are independently accredited by the Spanish Accreditation Services (ENAC) to UNE-EN ISO/IEC ISO 17025:2017.
---
---
FEEDS
Top Downloads For: EngRN: Green Energy Engineering (EngRN) (Topic)
Geotermal Energy Capacity Building in Egypt
La constante de Boltzmann para la nueva definición del kelvin (10/07/2020)
Our carbon budget is running out, our excuses too – SUT+Webinar – Climate Change, Mitigation Strategies & Carbon Capture & Storage (25-06-2020)